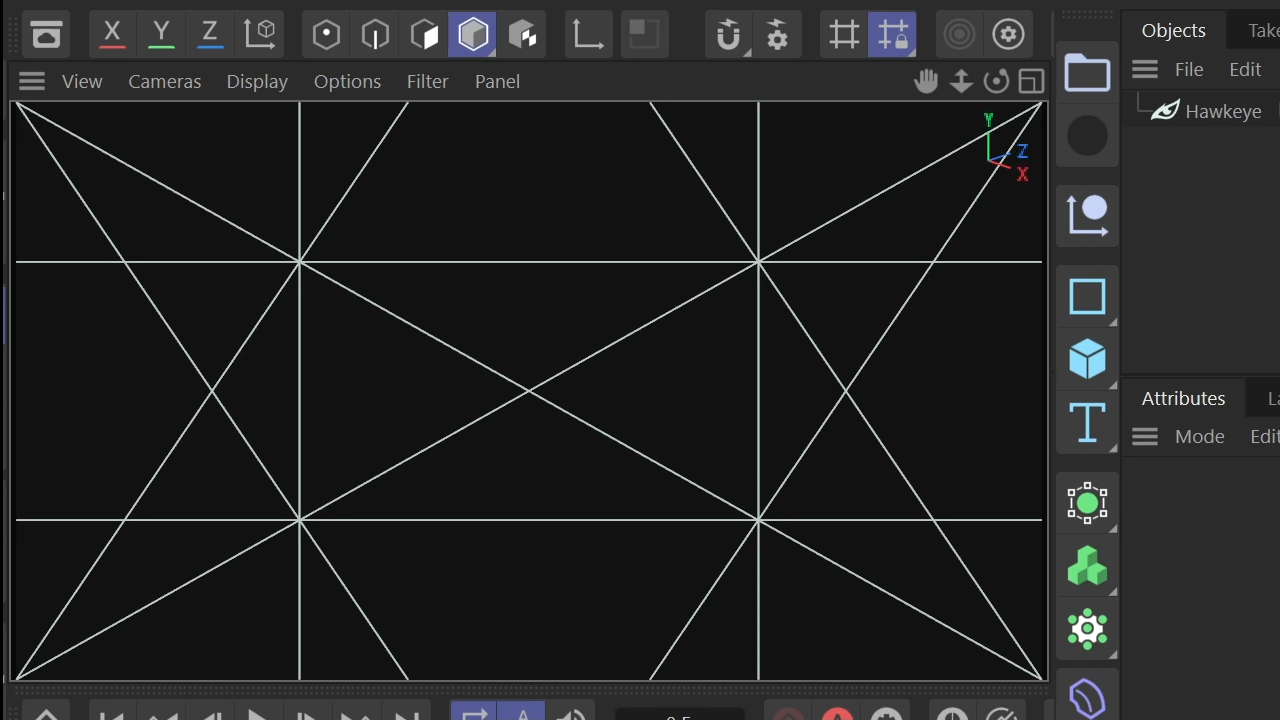 Hawkeye plug-in for Cinema 4D is an useful tool that creates many different guides to help user to make better compositions. If Cinema 4D's default composition helpers are not enough for you, this plug-in will give you many more options.
All Hawkeye guides are spline objects! I completely rewrote the plug-in (10.09.2023). Now all guides are drawn straight in to the viewport. No more splines, but the old legacy version is available too.
Features:
Many different composition helpers

Border
Crosshair, cross, diagonal cross
Rule of thirds, golden section
Dynamic symmetry
Different diagonals
Harmonious triangles
Basic shapes A, V, diamond
Grid lines (horizontal and vertical separated)

Supports also editor camera
Option to restrict guides to global, editor camera, custom cameras and linked cameras (New in v1.3.1)

Linked cameras list supports camera objects, but also null and selection objects to collect cameras

Four (4) customizable safe guides
Four (4) customizable custom area guides, set corner point positions in render resolution space (New in v1.3.1)
Four (4) customizable custom line guides (New in v1.3.1)
Option to use custom aspect ratio, guides and safe areas scales correctly with the custom aspect ratio
Option to scale guides uniformly
Option to change guides colors and opacity and fill background (New in v1.3.1)
Installation:
Place Variable Tokens plug-in to Cinema 4D's plug-ins folder. Default paths are:
Win: "C:\Users\[USER]\AppData\Roaming\MAXON\Cinema 4D R[VERSION]\plugins\"
Mac: "/Users/[USER]/Library/Preferences/MAXON/CINEMA 4D R[VERSION]/plugins"
Updated 10/09/2023
> Complete rewrite! Plug-in draws now guides to the viewport, no splines anymore!
> Many new features, like custom guides

NB. The new Hawkeye plug-in will broke the old version, so if you have projects where you used the old version, delete the old Hawkeye object and insert the new version!
Get it here: gumroad/hawkeyec4d