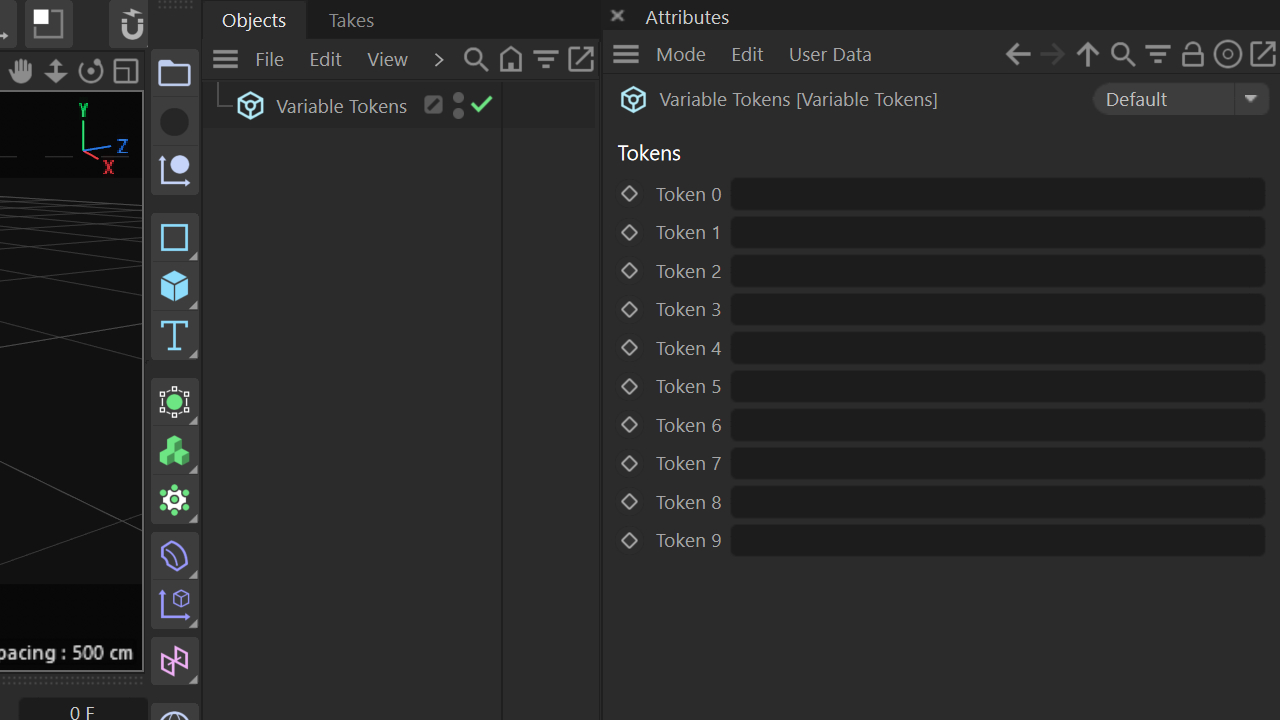 Variable Tokens plug-in for Cinema 4D gives a ten (10) token slots that you can use as you wish.
Created for advanced Cinema 4D users who need versatile tokens.
Required Cinema 4D version R21 -> 2023
Installation:
Place Variable Tokens plug-in to Cinema 4D's plug-ins folder. Default paths are:
Win: "C:\Users\[USER]\AppData\Roaming\MAXON\Cinema 4D R[VERSION]\plugins\"
Mac: "/Users/[USER]/Library/Preferences/MAXON/CINEMA 4D R[VERSION]/plugins"
How to use:
Insert Variable Tokens object into the document (Extensions -> Variable Tokens)
Modify the token inputs as you want, you can rig them with Xpresso or Python
Use variable tokens in your file paths using tokens $t0, $t1, $t2, $t3, $t4, $t5, $t6, $t7, $t8, and $t9
Render and enjoy!
Get it here: gumroad/variabletokensc4d